Liverpool's tiled roofing and roof tiling experts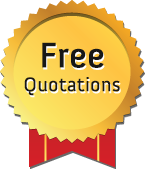 Tiled roofs have a long lifespan, a distinctive appearance, and perform well under harsh weather conditions. Yet, they can become damaged and perish over time, so it is important to inspect your roof regularly and speak to the experts if a new tiled roof or repairs are required. We offer top service at a great price.
We are experts in tiled roofing, and have been providing tiled re-roofing, roof restoration and repairs to Liverpool homeowners for over 30 years.
Tiled roofing services to suit you
Our tiling services include:
Repairs to tiled roofs
Tiled roof restorations
New roof tiling and tiled roofs
Re-roofing with roof tiles
All our work is covered by our extensive guarantee, which is a standard offering for all and every tiled roof job. What this means is that whatever the outcome, your roof is safeguarded and secure.
No job is too big for us
No matter what kind of roof you have or want, we will deliver. We offer:
Over 30 years roofing experience
Professional and reliable roofers
Extensive guarantees
FairTrades registered
Work across Merseyside
Apprentice trained staff
For a brand new tiled roof or roof tiling repairs, talk to us today. We are all locally based in Liverpool, so just around the corner. Ring 0151 434 4960.