Flat roofing in Liverpool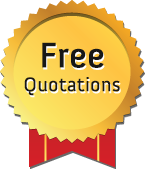 We are flat roofing experts and can install a flat roof or do repairs with the best materials and at a price that suits you. All of the roofing solutions that we provide for flat roofs in Liverpool are offered at competitive and affordable rates so that everybody can benefit from outstanding roofing solutions.
We offer a full range of flat roofing solutions including installing felt and rubber flat roof systems, and maintaining existing flat roofs. Ring us today for a free estimate on all flat roof work.
A flat roof for your Liverpool home
Flat roof systems can be fitted to any shape or type of roof and have many benefits over pitched roofs:
Easy to install so saves on time
Low maintenance
Option for decorative finishes
Suitable for balconies or terraces
High performance
Strong and durable
Count on the experts to install your flat roof
No matter where you are in the area, you can be sure we will complete your roofing project with skill and ease. We guarantee:
Over 30 years roofing experience
Professional and reliable roofers
Insurance backed guarantees
Fair Trades approved

Work across Liverpool
Apprentice trained staff
We guarantee all of our roofing works, so you are promised security on your flat roof. Call us today on 0151 434 4960 to discuss your needs.